The Devs (Website Developers) set the standards of your websites using various coding languages like JavaScript, Python, PHP, TypoScript, and many more. However, these languages depending on the type of task which needs to be done and the platform on which they are used.  
We web developers strongly believe that there is nothing more convenient for an audience than to get a query solved with a few clicks. For entrepreneurs, it is so easy to make a massive sale while operating your organization online, using an appealing website. A website design company offers you the best website design to start your brand journey.
What Is Web Development?
Website development is a way of building and maintaining websites. It is the work behind the scenes that makes your website beautiful, load fast, and perform better to bring conversions. 
Your website is your business's face that visitors will see. It needs to be appealing and user-friendly. If it isn't, users will not spend much time looking at your products and services, which may give your competitors a chance of defeating you in the race of being the best. 
Why is website development so Important To Make Your Business Grow?
Website development is important because it tells people what products and services you are offering to them. Furthermore, it gives your targeted audience an idea about why they need to use your products and how relevant they are in their daily life. Let us understand how website development may benefit you:
Interact Better With Your Audience- Interacting with your audience is easier when you hire professional web development services. A web developer helps you constantly interact with your customers and visitors through your website. When your valuable content shows up to your visitors in a way, so they associate themselves with the industry or business you're in, you win their hearts. 
You can post new content on your blog with an attractive interface, so readers stay engaged with your business. You can make it more engaging by sharing it on social media networks and regularly replying to customers' comments and feedback. 
 Improve SEO- Website developers keep your website's structure concise and logical, making your web content easier to find. When your website is scaled up nicely and the content on your website is easy to view, users will indeed spend more time looking at it. Moreover, a well-structured website helps search engines to crawl quickly and increase their search ranking. 
Expand Your Business Reach- A well-developed website expands your business reach, no matter where you are operating it. Web designers and developers make your website accessible from anywhere and anytime. 
They use specific coding language that makes the design-friendly to all screen devices. It ultimately helps you to come in contact with your audience worldwide. You can add as much information to tell them more about where you are located and what you can do for them. 
Increase Sales- E-commerce activities make huge sales, thanks to web design services or web developers. An effectively created website can boost up your sales in a short span. Features like online transactions allow customers to buy your services online and pay the amount via a payment gateway. 
A website doesn't waste the time of both customer and business owner to get the selling process complete. Moreover, you can add a section where the customer fills in his contact details, and you give him a call if he seems interested. It is the best way of generating leads these days. 
What Is Web Designing? How Can A Web Design Company Help You At Delivering The Best User Experience?
Web designing refers to the design of your website, which is visible to your users. A website designer's primary role is making the user experience best by designing attractive layouts, graphics, illustrations, and overall interface of a website. 
A web design company consists of expert web developers with years of experience. They know what type of layout will be right for you. Web designers consider your product and service to decide your website's theme, layout, and interface.
The UI designer makes input controls and navigational components attractive. They make components like buttons, drop-down menus, search fields, sliders, progress bars, notifications, and message boxes creative and appealing.      
Is Website Designing And Website Development Same?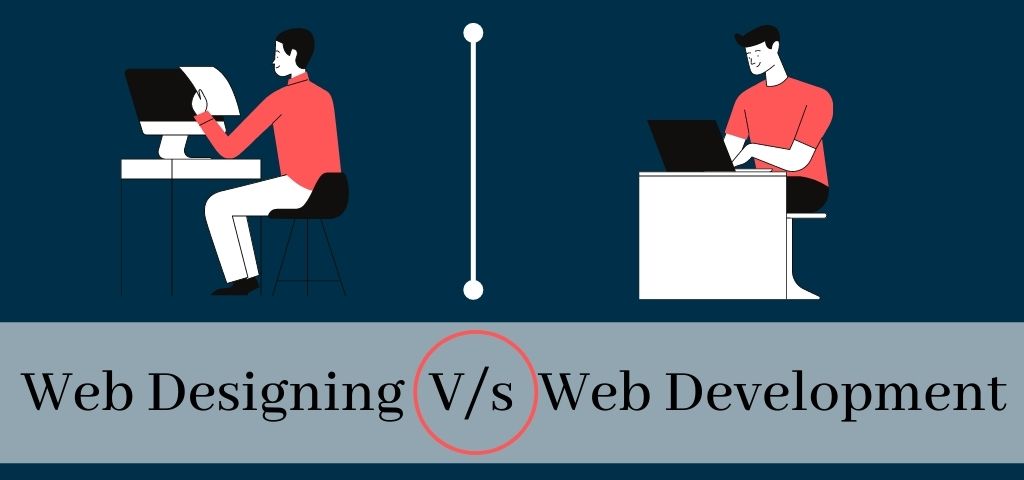 Often called programmers, web developers use several software and coding to create a website that fits the needs of a business. They use programming languages like HTML, CSS, JavaScript, Python, and more to turn the design into a live website. 
On the other hand, web designers transform an idea into an attractive web design. Let us understand the example of a human boy where our outer look will indicate web designing, internal structure, and web development. 
So the work which cannot be seen and is being done in the background is web development. While, when a user can see a website designed beautifully, it is web designing.
Web Design For Small Businesses And Individuals
According to Evoma, there are 42.50 million registered & unregistered SMEs in India, a significant number. Many of them already know the importance of having a website and going online in the initial stage of their business. 
Some small businesses don't pay attention to how their competitors make a difference by selling their products and services online. These days, there is a flood of web development companies in the developer's market. However, a small business owner with a limited budget thinks several times before hiring a web design agency.
How To Hire The Best Website Design And Development Company?
If you are a startup or small business entity, it is difficult to manage your limited budget for hiring professional web development services to get your website done. Here are some of the very crucial factors to consider before hiring a website design company:
Design and Development Quality- A professional web development company never compromises with quality, even on a tight budget. The team of designers and developers commit to deliver a quality website with a complete understanding of clients' products or services. To know the quality of their work, you may go through a web design service portfolio and get an idea of how appealing their designs are.
Offered Price- This is the most critical factor to be considered while looking for a website design company. A right web development company never charges extra money from its client. In India, web development costs you between $20-40 for a basic website. However, many web designing services charge you more, which is not worth paying when you have unlimited options.
Timeline- It is vital to complete and ready the website in a committed timeline. If a web design agency is delaying your project, this might consume a lot of productive time. Normally, it takes 2 to 4 weeks to design a website, but it can be done in less time if there are more developers and designers in the team.
Final Review- When your website is ready, you must check if everything is the same as discussed. Sometimes you may need some changes before deployment. If a website design company is passionate about its work, they'll consider you before deploying the website on the server. Also, they will make a few changes to your website if it is not up to the mark.
Note:
Check the complete offered package before assigning your website's project to any web design agency.
Look for the service they provide.
If you find a web development company offering a discount on a website maintenance package, go for it.  
Importance Of Website Maintenance
Website maintenance includes keeping an eye on the performance of your website and checking if it is working healthy. Same as the human body needs food, websites also need timely maintenance to grow. It is crucial to keep up with security updates, new visitors or traffic, fresh content ideas, and healthy user engagement. 
Website maintenance is vital because Google reviews your website using Google bots. These Google bots search for information on your web pages and indicate to Google the relevancy of your website. Google analyzes the keyword optimization, structure, and errors on your website to rank it accordingly. We will suggest you keep your website up to date to rank better in search engines.  
"We at WPelance offer website development and design services to small businesses and individuals at a very affordable price. However, we don't boast; instead, our work and happy clients tell enough about how professional we are when it comes to designing and developing."
Should you Hire A Freelance Web Developer?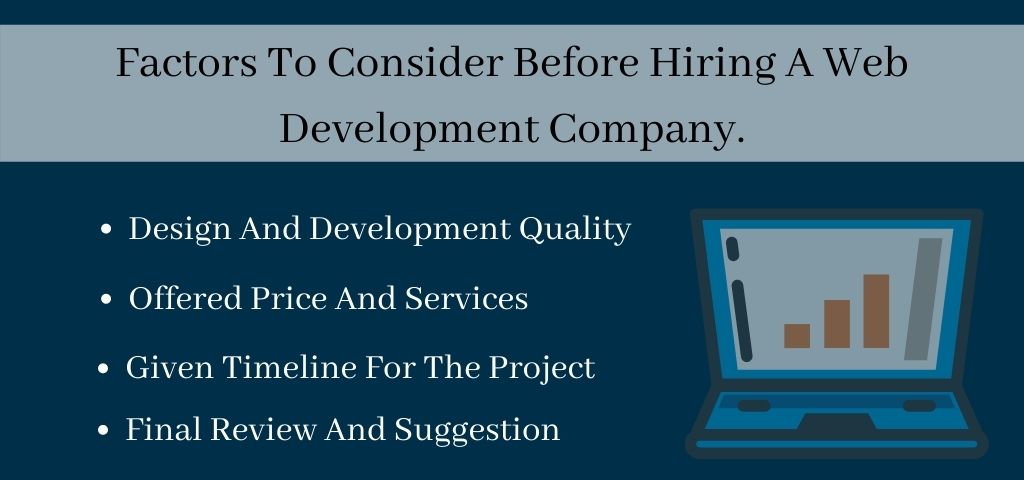 Are you thinking of hiring a freelance web developer but not sure if it will work or not? If you are a startup and don't have a tight budget, freelance web developers can keep you on the go. They are on the top very often when comparing their skills, work, and price. 
A freelance web developer is more flexible, independent, fast, and cost-effective than a web development company. Furthermore, when it comes to delivering quality work, freelance web developers are more productive and can provide quality work in comparatively less time. 
They offer you the best website design even on a low budget and help you improve your website page speed. On the other hand, a web design company needs to attend meetings and sessions, consuming the dedicated developer's time. However, we will suggest you go through freelance and web design agency portfolios before making any decision.
Why Use WordPress And Hire A WordPress Website Designer?
According to Cminds, 64 million websites currently using WordPress, and around 660 new WordPress sites go live every day. These stats show the popularity of WordPress and how easy it is to start a website for an average business owner using WordPress. Initially, WordPress originated as a blogging platform, but it evolved into a robust website builder with time. Here are some of the advantages of using WordPress:
Ease Of Access- WordPress is designed to operate using any device and from any location. It is a browser-based application where you can log in with the help of a computer and any internet connectivity. 
User-Friendly Interface- WordPress has a straightforward and easy-to-understand interface. Even a user with no sound knowledge of programming language can get his website ready. You can post an article or blog, add images and new pages regularly without needing the help of any web development company.
Extend Functionality Using Plugins- WordPress allows third party plugin connectivity for those who want to add specific functions to their website. Many WordPress Website owners use plugins like Popular Post Plugins to tell their visitors their popular post. Also, there are plugins to boost your website speed if they load or respond slow. 
Easy To Scale- A WordPress website is easy to rank on google and other search engines. The variety of tools and plugins optimize the SEO of your content. Moreover, WordPress keeps its users informed, so you never miss new updates and leave behind your competitors.
Customizable Design- WordPress never puts restrictions on the customization of your website. It connects with Elementor and other third-party website builders to make your website look professional. 
You can use various Elementor themes to add the features that you require. Also, these themes give you the best website design. You can install them any time and preview them to change the design or layout if needed. 
Why Hire A WordPress Website Designer?
We all know that many small businesses and startups are moving towards WordPress. However, WordPress is easy to use, but not everyone uses it efficiently. To get the most out of it, you must hire a WordPress website designer. 
Of course, for small business owners, it is better than those high-cost web design services that charge more. Moreover, a WordPress web designer is innovative, flexible, and cost-effective at the same time. 
They keep the quality work at its best and understand your requirements completely. As WordPress web designers are dedicated to designing only WordPress websites, they acquire great experience and awareness about the various designing tools. 
They also help in spreading your brand awareness and boost sales by giving you valuable suggestions. You must check the portfolio of both freelance WordPress designers and web design companies before making a decision.